My wife and I are thrilled to be able to donate a portion of Hey Dave Music proceeds to several national, local, and personal causes.

Hey Dave Music has gone local!!!! That is, HDM will donate time to, and/or a portion of show proceeds for, causes in YOUR area no matter where on the planet I perform. For example: it could be a Seattle high school needing money for band equipment; an E. Lansing food bank; a Phoenix shelter for the homeless, a MI state prison. Others HDM has donated to include PACE (http://www.pacetheater.com/) a community arts forum in West MA; an artist, Christa, who has recorded her first cd. I've even donated time for song coaching teens in lieu of money. What's your idea? Let's talk!

Through The Years
2023
David continued to perform in senior communities across the US. A special cause popped up and HDM contributed to our friend, fellow artist and Renaissance man, Chad Elliott. Here was his project's vision: "This is a dream for me. To have a studio where I can paint and sculpt is wonderful. But to take it to the ne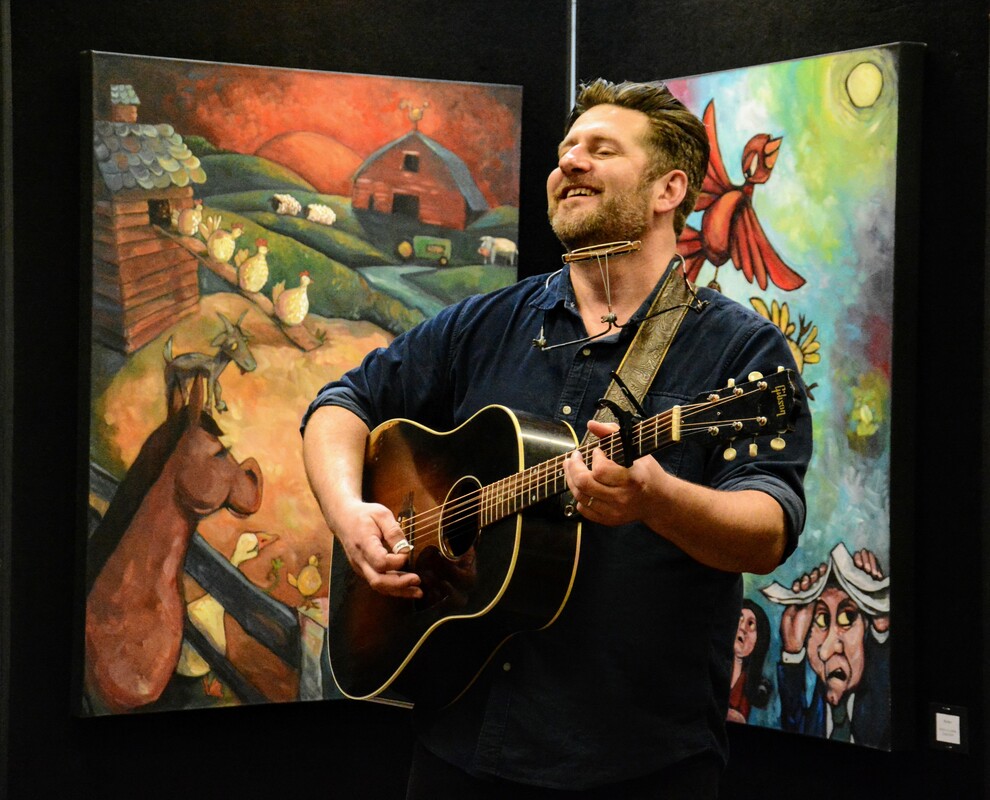 xt level as a gathering space I can share with the public is a dream I'm very prepared to roll up my sleeves and work tirelessly to achieve. It will take more than the sweat of my brow to get there".  Part of the beauty of Chad's dream is that it embodies a give-back of his own to community as this new facility will be open to the public. Nicely done! The image to the right is CE performing in front of a couple of his art pieces.
2023
I sat in on a St. Paul's Songwriter Round run by Taylor James Donskey. It was held at The White Squirrel in May. It was a fun night and I heard some great songs from some very cool songsters. Hey Dave Music donated our share of proceeds to Southside Harm Reduction Services, a group that helps those in addiction recovery.
2022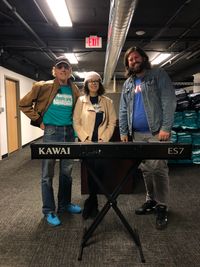 Early in the year, Hey Dave Music made a cash donation in memory, and in honor of, Billy Moylan, son of Bill & Deirdre Moylan. Billy fought the good fight but eventually succumbed to cancer. His was a positive and commendable attitude right up to the end. Later in the year HDM contributed a Kawai ES-7 Pro-Model Keyboard with accessories to Common Chord (formerly known as River Music Experience). HDM has a 20 history of supporting this amazing organization that has developed many and varied music programs for people of all ages to include outreach programs to all school children who live and school on either side of the Mississippi River in IA & IL.
Hey Dave Music gifted several copies of a book recently written by our friend and Grammy Nom Mary Gauthier called "Saved By A Song" to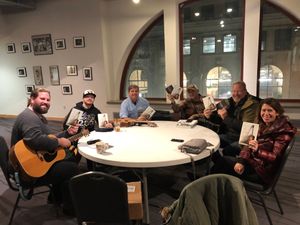 participants of Common Chord's "Songwriter Round Table" program. The focus of this program is on the art & craft of songwriting.This all-ages-welcome series meets once per month to exchange song ideas, share songs, and offer support to each other. The SRT dovetails nicely with other instructional music programs CC offers such as Rock Camp and Blues Camp. As the saying goes: "It all begins with a song."
2021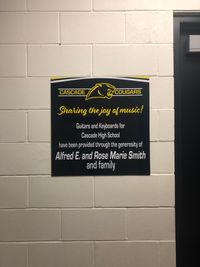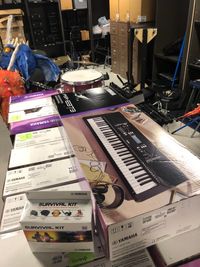 Unfortunately, our Dad became an early Covid casualty. He was a shining light with a quick wit and smile that always put people at ease.  He was also a harmonica player! He and his wife Rose, also a musician, passed along their talent -and encouragement- to all 5 of their kids.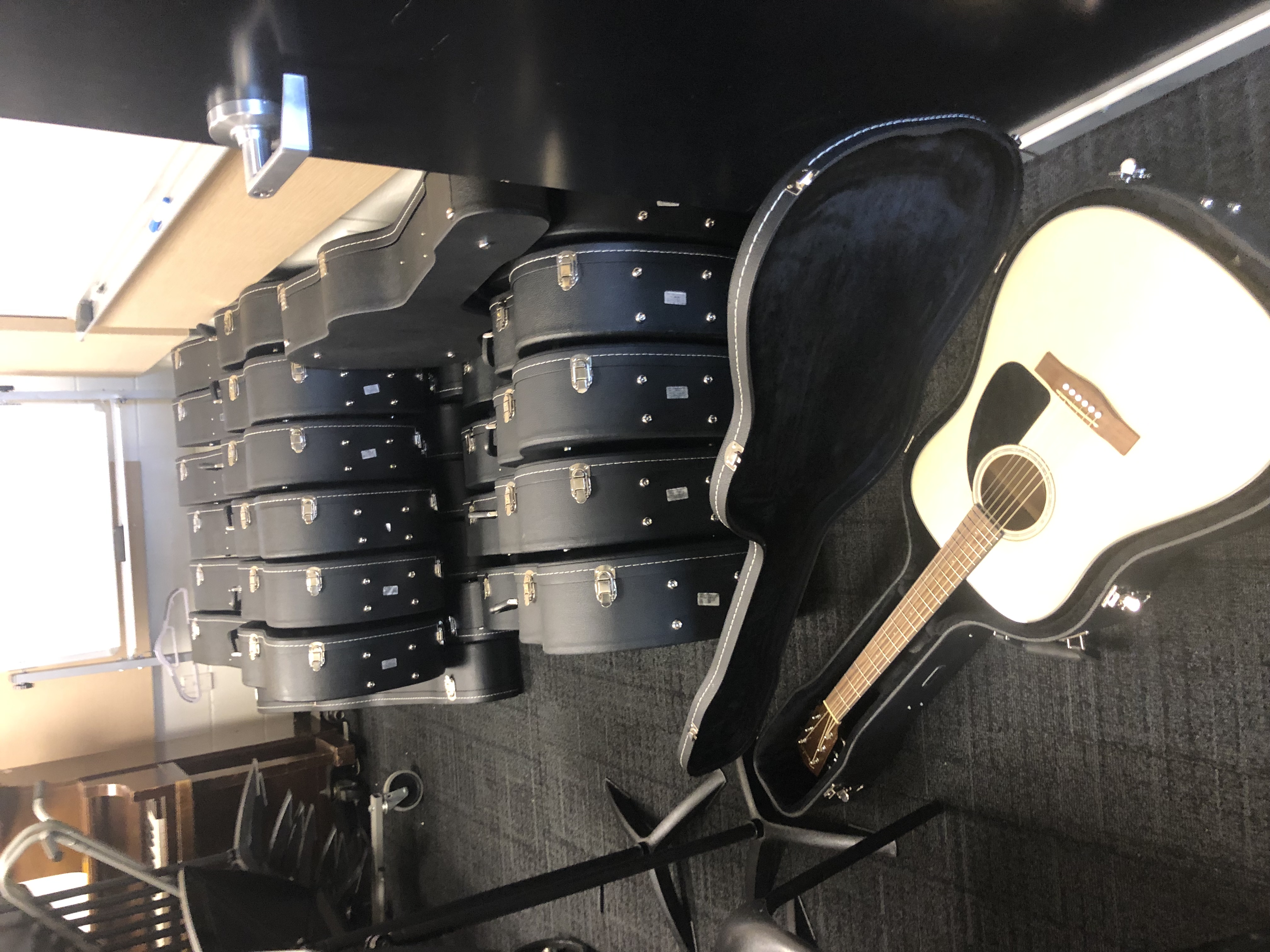 Hey Dave Music arranged a hometown donation in their honor that provided 25 guitars and 25 keyboards to Cascade High School students, grades 6-12 for years to come. This type of donation will hopefully provide opportunity to any child who shows an interest in music, and have a positive impact on them as well as their community. 
2020
What a year! We started out in Mexico and raised money via a show I played at Firefly Cinema in January for Piña Palmera, a rehabilitation and educational center in Zipolite, for disabled children and adults, from rural communities in Oaxaca state, the majority of which are indigenous people. It is a private charity which has existed since the 1980s, and the charity has enrolled over five thousand people in one or more of its programs. Most of its staff is volunteer. The endeavor is supported by a Swedish charity and it is not affiliated with any political or religious group. Currently, about 350 people are in their programs.  We began to hear rumors of the Coronavirus Pandemic while in Mexico and by March, it was no longer a rumor but a presence that had arrived full bore in the USA. Sharon fired up her sewing machine and began creating, making and donating face-masks locally and beyond to include the University of Iowa Hospitals and Clinics. A national lockdown of varying degrees was in place beginning in March that continues as of this writing. Life, and normal as we knew it, took a turn and many could not return to work or lost their jobs. The music community was one of the first professions to feel the pain of shut-down and loss of income (and will be one of the last to go back to work). Emergency assistance networks have sprung up all over the USA to help those in need. Hey Dave Music donated or helped raise $ for venues and musicians whose livelihoods had been displaced by the lockdown (Byron's Place, River Music Experience, QC Hive supporting venues who support live music, Good Neighbor Emergency Assistance [2x], Riverbend Foodbank, and made multiple musician donations via their online livestream shows) to name a few. I performed "Curbside Concerts" in public during the warm months and established a weekly, hour long Every Time Live (stream) virtual show, free to all comers to help shine a little healing light into the age of Covid. We continued a long tradition of instrument and equipment donations to River Music Experience via a renovated 1975 Ovation Balladeer that some young lucky person will be able to use to further their music education!
2019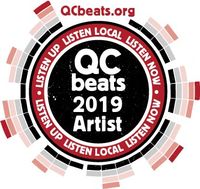 I was invited to donate music to a library system called QC Beats, a local effort in my neck of the woods. This system allows card holders access to music they might not otherwise be able to afford to purchase on their own. The thing is, this library 'music access' program is developing as we speak across the US in places like Seattle, Denver, New York and even Music City USA/Nashville. Another program Hey Dave Music is donating time & music to is called Family Resources: Engaging Kids/Illinois. A dedicated space with donated instruments and a specific music program has been organized to help youths-at-risk. Kids will be paired up with volunteer mentors to talk about life and learn about the magical world of music!
2018
What is PKD? Polycystic kidney disease (PKD) is a genetic disorder that causes many fluid-filled cysts to grow in your kidneys. PKD is a form of chronic kidney disease (CKD) that reduces kidney function and may lead to kidney failure. This is hell to live with. A Nashville friend, Deanna Walker, has "Walked For PDK" for several years. Hey Dave Music has contributed once again to her effort. Then again, it isn't always about the money: During my Northeast US tour this summer performances were made to the Harold Leever Cancer Treatment Center and several assisted living and nursing homes, all in CT. Earlier this year I conducted a couple of free songwriter workshops for kids grades 6-12. The kids were SO talented and fun to work with! These workshops were suggested and hosted by Ellen Cooke @ Broadway Presbyterian Church in Rock Island, IL.  Ellen made sure no one went hungry! Deanna, Ellen, Hey Dave Music: people helping people...it's a cool deal!
2017
*What a GREAT year for community give-back! Efforts to raise $ and consciousness about cancer treatment and Alzheimer's research continued. Donations were made to St. Jude/Memphis and Boys Town/Omaha, two of my faves. In addition, I had the opportunity to donate performances for kids at Gilda's Club/Iowa. There was also a focus on donating performances for Senior Communities all over the US this year to  include Cheyenne and Sheridan, Wy, Great Falls, Mt, Lincoln City and Medford, OR to name a few on my summer tour thru the Pacific NW; as well as several Senior Communities in the Asheville-Rawleigh-Sanford, NC area during my spring tour. (The folks at Oakhaven Rest Home were SO sweet.) I did a week-long Senior Community residency in Coffeyville, KS and performed at several other SC's in KS, IA, MN, WI and IL. It is a privilege to bring live music to folks who often do not have access to the arts. In addition, FIRST LOVE with the Alzheimer's themed "In The Silence" charted at #2 on the Roots Music Iowa Folk Album Chart and special thanks to IPR/KUNI's effort for giving that song and album continued airplay. Thank YOU out there for helping me help others! Very much appreciated!
2016 
*ALZHEIMER'S RESEARCH Fundraiser & First Love Release Event: Hey Dave Music dedicated the entire year 2016 to raising $ and awareness for Alz. FL was my 6th album release. It features a song #InTheSilence that was inspired by my father and an uncle both afflicted with Alz. HDM co-opted individual members of the Mississippi Valley Quilt Guild and with Jerry Schroeder of the Upper Iowa Alz Chapter for the aforementioned fundraiser and cd release event, joined them for a performance at their April Quad Cities Alz Conference and teamed up with their world wide "The Longest Day" campaign in June via an online/website campaign and continued the effort while on the #FirstLoveRoad&Radio Tour through the Midwest and Rocky Mountains. In addition, money was raised while on tour for two memorial funds: one involving a 14 year-old killed in a car/pedestrian accident; one involving a 2 year-old with Aplastic Anemia. It was amazing to see each of the communities involved (one in South Dakota; one in western Iowa) come together so quickly and selflessly in support of the respective families. People helping people!
2015
*Saw the release of my 5th album Live @ The Redstone Room. Donations of performance and $ were made to medical care facilities via a "Songs For Seniors" program HDM helped develop for a Folk Alliance Regional Midwest (FARM) conference. HDM continued expanding its Give-Back Series across the country with several performances in nursing homes, memory units, skilled nursing homes, and assisted and senior citizen living communities. This same year also saw a song from One House called "Angels Flew" listed on the newly built 9/11 Memorial Museum Artist Registry. I performed in a "First Responder" benefit and event with the wonderful Rissi Palmer, at the historic Col Ballroom in honor of those who came from all over the world to assist in rescue operations related to this tragic event.

2014
*This year saw the release of "One House". The release party and US Northwest Tour supported Rett Syndrome which is a rare genetic neurological and developmental disorder that affects the way the brain develops, causing a progressive inability to use muscles for eye and body movements and speech. It occurs almost exclusively in girls.
Please read the following heartfelt and informative letter from Mary Lou, the mother of a RETT child: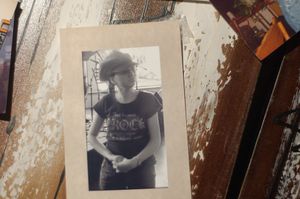 RETT SYNDROME: A SPECIAL LETTER FROM ARIEL'S MOM 
--MARY LOU REITER-KEAN 
DAVID G SMITH ONE HOUSE CD Release Party 
Rett Release; Help Force Rett Syndrome to Release its Devastating Grip 
"Ariel" isn't just the title of the tenth song on D G Smith's One House CD. In true D G Smith style, there's a real person with a real life story behind this poignant song. Ariel is my daughter, and her real life story is Rett Syndrome.
  
Rett Syndrome is cruel and unrelenting. The first 6 to 18 months, it is fairly silent. Unaware of its presence, we believe our beautiful babies are perfectly healthy. Then it gradually begins to expose itself, by slowing and halting developmental milestones. Ariel's sweet little voice saying, "Mama, Dada, Bye bye…," fell completely silent, never to be heard again. Fears grew as more unsettling clues began to surface.  Frantic and powerless we witnessed the grip of RETT tighten as it worsened into regression. Purposeful hand use, which allowed her tiny fingers to grasp Cheerios, and deftly turn single pages in books, was cruelly replaced with highly useless and frustrating repetitive hand-wringing. We witnessed a heart-wrenching stage with no eye contact, and inconsolable crying. As the nightmare continued to take it's toll piece by piece, we continued to search frantically to find an explanation as to why we were losing her to this foreign realm. Powerless to halt the unknown, we would eventually learn we were to remain powerless even in the answer. The problem was a diagnosis of Rett Syndrome, the solution does not yet exist, and the reality is pain and shattered dreams. 
Rett is caused by mutations in the MECP2 gene, which produces a multi-functional protein that regulates the activity of a host of other genes crucial to normal development. In most cases, the damaged copy of MECP2 can be traced to the paternal form of the gene, the result of a random sperm mutation. With rare exceptions, Rett Syndrome is sporadic, rather than an inherited disorder. In fact, the incidence of recurrence in a family is less than 1%. 
  
Rett causes many health problems in addition to the obstacles and restrictions to daily living: 
EEG abnormalities, seizures, and disruption of normal sleep patterns are commonplace 
Twisting of her spine is caused by scoliosis. Other orthopedic issues exist, including fragile bones 
Teeth grinding, decreased body fat & muscle mass, muscle rigidity & spasticity, & Parkinsonian tremors 
Reflux, constipation, lactose intolerance, drooling, difficulty chewing, swallowing are her GI issues 
Extremely poor balance, unsteady gait, inability to solely maneuver uneven terrain, stairs or seating 
Lacks any ability to catch herself when falling. Or defend herself from a stinging insect, a flame, an aggressor… 
Episodes of breathing dysfunction in the form of apnea, hyperventilation, air swallowing, and breath-holding 
An impaired cardiac and circulatory system can have deadly consequences. Lower extremities often cold, and purple 
Speech, and thus the ability to communicate even basic needs exists only if you can read her sparkling eyes. 
Every task of daily living must be done for her since purposeful hand use is non-existent. The things we take for granted- 
-She cannot feed herself, hold a drink, brush her teeth or hair, toilet or bathe herself, get into bed, cover or clothe herself. 
-She cannot put on a CD, turn on the radio, read a book, change the channel, or text her peeps 
-She cannot scratch an itch, or tell us what she thinks is so funny. 
-She cannot tell us, when she is crying, if she is sad or in pain, why she is sad, or where it hurts. 
-She cannot tell us if she's hungry or thirsty, or what she's hungry or thirsty for. 
  
Ariel requires total care 24/7/365/…for life. Even though Ariel's sparkling eyes can speak volumes, we are often left to guess and assume much on her behalf. Her personality, her dreams, her voice, and every freedom, was taken from her long ago. For her patience alone, Ariel is truly an angel.   
  
At present, she is one of 35 known cases in Iowa. Rett occurs worldwide in 1 of every 10,000 to 23,000 female births and strikes all ethnicities. Incidence in males is rare as the culprit gene, MECP2, is on the X chromosome. First recognized in 1982, the prevalence of Rett equals that of Cystic Fibrosis, Huntington's and ALS but is vastly underfunded in comparison. 
Why is Rett Syndrome research so important? Recent exciting breakthroughs toward possible treatment, and even a cure, allow us greater hope for Ariel and every beautiful soul struggling to live with Rett. But the expanded picture is the relevance Rett research has in curing other disorders. Because Rett is the most physically disabling of the autism spectrum disorders, it is said to be the "Rosetta Stone" that may help unlock cures for disorders with genetic links, including autism, schizophrenia, Parkinson's, and other autonomic nervous system disorders. (Check out Dave's song Doesn't Take Much Light)  
If you are interested in learning more talk to me, or check out the many Internet sites on Rett Syndrome. You might start with the following: http://www.rsrt.org/research/  or http://www.rettsyndromeadvocacy.com 
  
And if you like nice people who don't just talk the talk, (or sing the song in this case) but also walk the walk toward the vision of the world as ONE HOUSE, support Dave's music. He possesses a sweet and gentle soul, and generously shares his positive energy and talent to make good things happen. Do it!    -Mary Lou
2013
*Time and/or money was donated to Gilda's Club; St. Jude (honoring the Irene + Merlin Rogers Family; Boys Town; Fight-For-Frank (Chamberlin: brain cancer patient who lost his battle leaving behind his wife, and 3 children under the age of 8); Make-A-Wish; DAV; Habitat For Humanity; Dan D (cancer patient benefit); Glimmer Of Hope/Blind People's Association; Rally 'Round Diane (cancer patient); Grandparents & Others For Positive Change (benefit for the prevention of child abuse)

2012
*This year HeyDaveMusic donated to St. Jude in honor of DSB and GM both of whom were dealing with breast cancer. A brick, inscribed with their names, was laid for each of them in one of St. Jude's many walk-ways. Playing time was donated to New Choices, a residential care center. I was particularly honored to donate performance time at funeral services of two wonderful individuals who passed this year.

2011
*Our Cascade, IA Riverview Ridge show raised several hundred dollars for MAW and MJS, both cancer patients! It rained on us but still folks came, they stayed, we had a great time. And then the sun broke through! Let's hear it for event organizers, John & Annette Rogers. Nicely done folks! This was the first annual. Check it out in 2012!

*We raised $2000 for St. Jude and Boys Town at our Iowa Non-Fiction release show. A brick has been inscribed "In honor of Alex and the Wadden Family" that will become part of the many walk-ways and patio's available to patients at St. Jude. Boys Town has received an equal donation. We'd like to thank Don Healy and his family, and Gina Wadden and her family,  for sharing their stories at the release show. Well done!

2010
For the year 2010 I am happy to report that a donation has been been sent to each of these fine organizations thanks to the outstanding friend & fan support in the short time Non-Fiction has been available.
Thoughts, prayers and well wishes go out to:
*CS from Iowa who lost her uncle and godfather this past year due to small cell carcinoma.
*SS from Colorado who lost her sister to breast cancer 10 months after diagnosis.
*DH from Iowa who lost her husband; her son & 2 daughters who lost their 50 year-old father to small cell.