DAVID G SMITH -
Song-catcher/troubadour
Serving The song and a life sentence!
Internationally acclaimed Artist-Songwriter David G Smith is an acoustic roots solo performer with a lyric-intensive style featuring guitars,  resonator, music and a voice that range from dirt-funk to intimate. His music is a blend of Folk, Americana, Country & Blues. David was recently accepted as a Juried Artist by Noel Paul Stookey (Peter, Paul & Mary) Music-To-Life org. He is a 2008 International Song Competition 1st Place Winner, a Robert Oermann DISCovery award recipient, and two-time ISC Semifinalist. He performs at the prestigious Bluebird Cafe/Nashville where his shows are regularly sold out. David has released 11 albums and Mary Gauthier and Keb Mo make appearances on 4 of them to include a duet with Mary called "Shine". He has three nationwide #1 singles and four nationwide #1 albums to include his latest release, Witness Trees, on the Roots Music Report (RMR) Folk & Alt-Folk Charts. His single "River Gonna Talk",was a nationwide 2023 #1 add on the NACC chart and reached #1 in the nation on Radio Guitar One's Top 30 Americana Chart. David has been featured in American Songwriter and his songs have appeared on TNT, Lifetime Network, Travel Channel , several PBS affiliates shows and he has a string of indie & major-indie song-cuts. His last 4 albums have been accepted for Grammy consideration. David, his voice and his songs are authentic.
I have walked beside David G Smith for many, many years, and I am in awe of his body of work. David's brand new record, 'Witness Trees', produced by Neilson Hubbard, contains groove, story, great singing and great songs. Bravo! —Mary Gauthier/Artist
"Like John Prine and Guy Clark, David G Smith draws inspiration from his life and those  around him. His songs capture the drama and good times, the laughter and loss that  are the components of the modern world." -Tom Wilks, ICON Magazine
"David G Smith is a major find." - Robert K. Oermann, Music Row/Nashville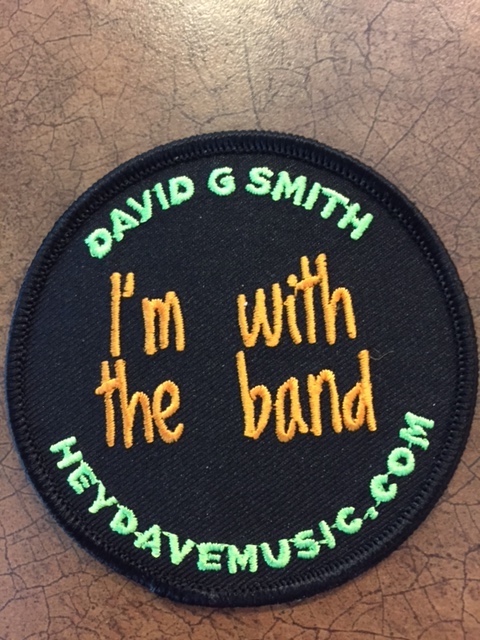 Click on this image to download David's One-Sheet Bio.
Music
0:00/3:30

0:00/3:45

0:00/4:24

0:00/4:28

0:00/3:51
Press / Reviews
I could write 10,000 words about this latest release: Witness Trees. But seven will do... It is just great and plain cool! At times it reminds me a bit of the stripped down sound of Bruce Springsteen's Nebraska album. - Luke Wolk, Radio Guitar One
David G Smith's thoughts and observations on the current state of society, as expressed on his new album Witness Trees, may be just the thing that wins him the fuller attention he so decidedly deserves. -Lee Zimmerman, Alternate Root
Hi David! I just heard your song Women Are Not Equal on Folk and Acoustic Music with Michael Stock on WLRN and just wanted to say thank you! I needed to hear that today and it helped me. - Laura Sue W 2023
David G Smith Talks to Roots Music Report - America Songwriter Magazine, Rick Moore, 2020 
"Smith's material is as everyman as it gets, and he seems to be influenced not by other artists or styles as much as by life itself - Rick Moore
Witness Trees Hits A Nationwide Trifecta on the RMR Charts !
Live Video - Please Give it a moment to Load!